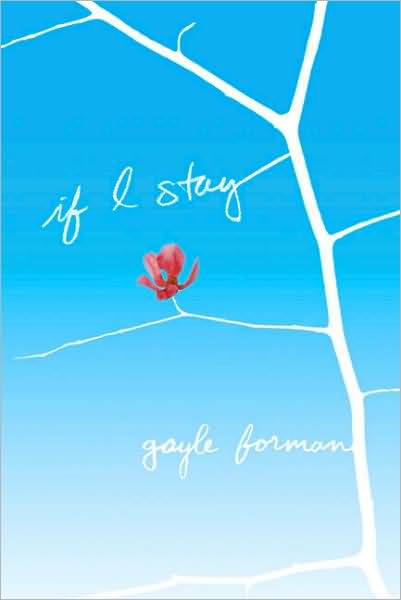 If I Stay by Gayle Forman
A critically acclaimed novel that will change the way you look at life, love, and family. In the blink of an eye everything changes. Seventeen-year-old Mia has no memory of the accident; she can only recall what happened afterwards, watching her own damaged body being taken from the wreck. Little by little she struggles to put together the pieces- to figure out what she has lost, what she has left, and the very difficult choice she must make.
Great book..read it one day (today) and it was a heartwarming book! Got this book from the library too. :)
I never Fancied Him Anyways by Claudia Carroll
Cassandra can see the future with 100% accuracy . . . for everybody except herself. Ever since Cassandra was a little girl, she's had a remarkable psychic gift. Now a successful columnist for a weekly magazine, she predicts the future with uncanny precision. And thanks to her stunning co-worker Charlene—and the latest love of Charlene's life, hot television producer Jack—Cassandra's moving up . . . to daytime TV! The trouble is, whenever Jack's around, the hapless seer's second sight goes dim—something that always seems to happen when a desirable single male is around. But despite a truly abysmal dating record, she believes Jack is the one for her . . . though Charlene might strongly disagree. Is true love or outrageous catastrophe right around the corner? Cassandra doesn't have a clue. But it seems even being able to foretell the future can't protect her from what destiny has in store . . . and sometimes fate won't allow you to look before you love.
This book was a good read. I could not put it down! I own this book.
On that note: Watched Castle last night on abc channel and it was awesome! It was great to Alyssa Milano on tv and acting. Castle is one of my favorite shows! I may watch that episode again on hulu.com