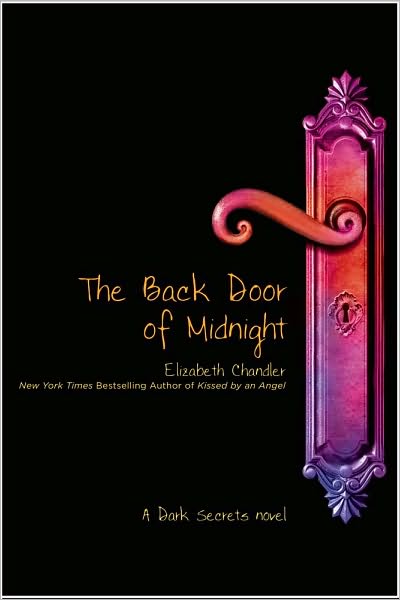 The Back Door of Midnight bY Elizabeth Chandler
299 pages
Simon & Schuster Children's Publishing
Dark Secret Series
Basically the book is:
When Anna O'Neill Kirkpatrick receives an invitation from her great-uncle Will asking her to visit him and her great-aunt Iris as soon as possible, she goes willingly. She had lived with them as a child after her mother was killed in a robbery, but was then put in foster care and later adopted by her loving foster mother. When she arrives, she finds that her uncle was killed in a fire, that the perpetrator has not been caught, and that her aunt is either senile or crazy. Anna sets out on her own to investigate the murder and discovers her family history in the process. She soon learns that some family secrets are to die for.
I received this book as a Christmas gift. I've read two of her other books called Dark Secrets and Kissed by Angel which both great books. The author kept me on the edge of what was going to happen next with Anna's investigation. The story did keep me on my toes for a bit but seemed to drag a little as I myself was trying to figure out who took a part of killing Anna's Uncle. Out of the three books I've read from Chandler, I liked Kissed by Angel the best. Of course the covers are gorgeous. I still have one more book of Chandler that I need to read which is Dark Secrets 2.